Words that Have Made History, or Modeling the Dynamics of Linguistic Changes
Maciej Eder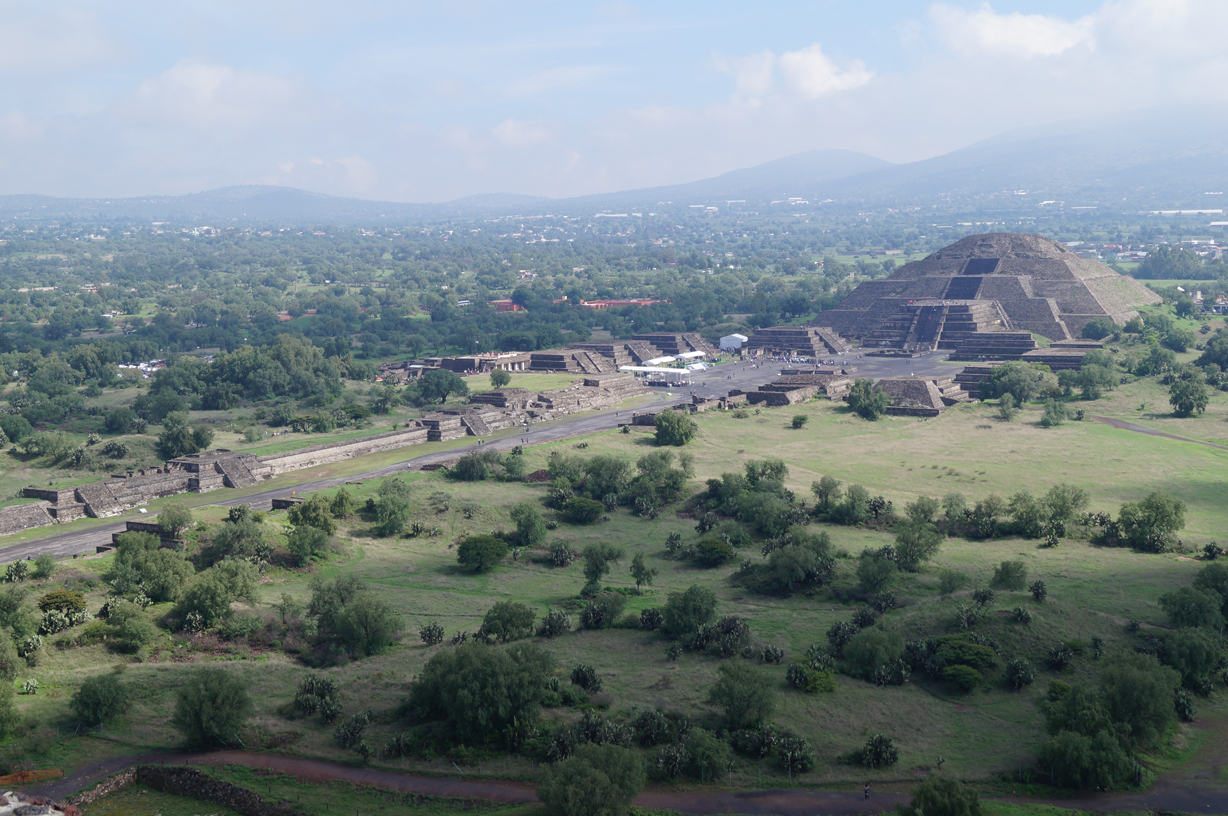 Words that Have Made History, or Modeling the Dynamics of Linguistic Changes
Maciej Eder
Institute of Polish Language (Polish Academy of Sciences)
Digital Humanities 2018, Mexico City, 29 June 2018
Aim of the study
Introducing a method to trace changes in language
No a priori assumptions as to the change-makers
Identifying the impactful words over time
Application on the Corpus of Historical American English (COHA)
The dynamics of language change
Purely linear trends – not very probable.
Rather, epochs of substantial stylistic drift follow periods of stagnation.
The goal: observing the accelleration of language change.
What is responsible for a change?
A relatively small number of words that reflect changes in societies?

(e.g. horse > automobile > car)

A aggregation of numerous features of individually weak discrimination power?

(e.g. the signal of authorship)
Data and methods
Corpus of American Historical English (COHA)

ca. 400 million words
different genres (fic, mag, news, nf)
covering the years 1810-2009

A supervised classification

Nearest Shrunken Centroids classifier
1,000 most frequent words
Procedure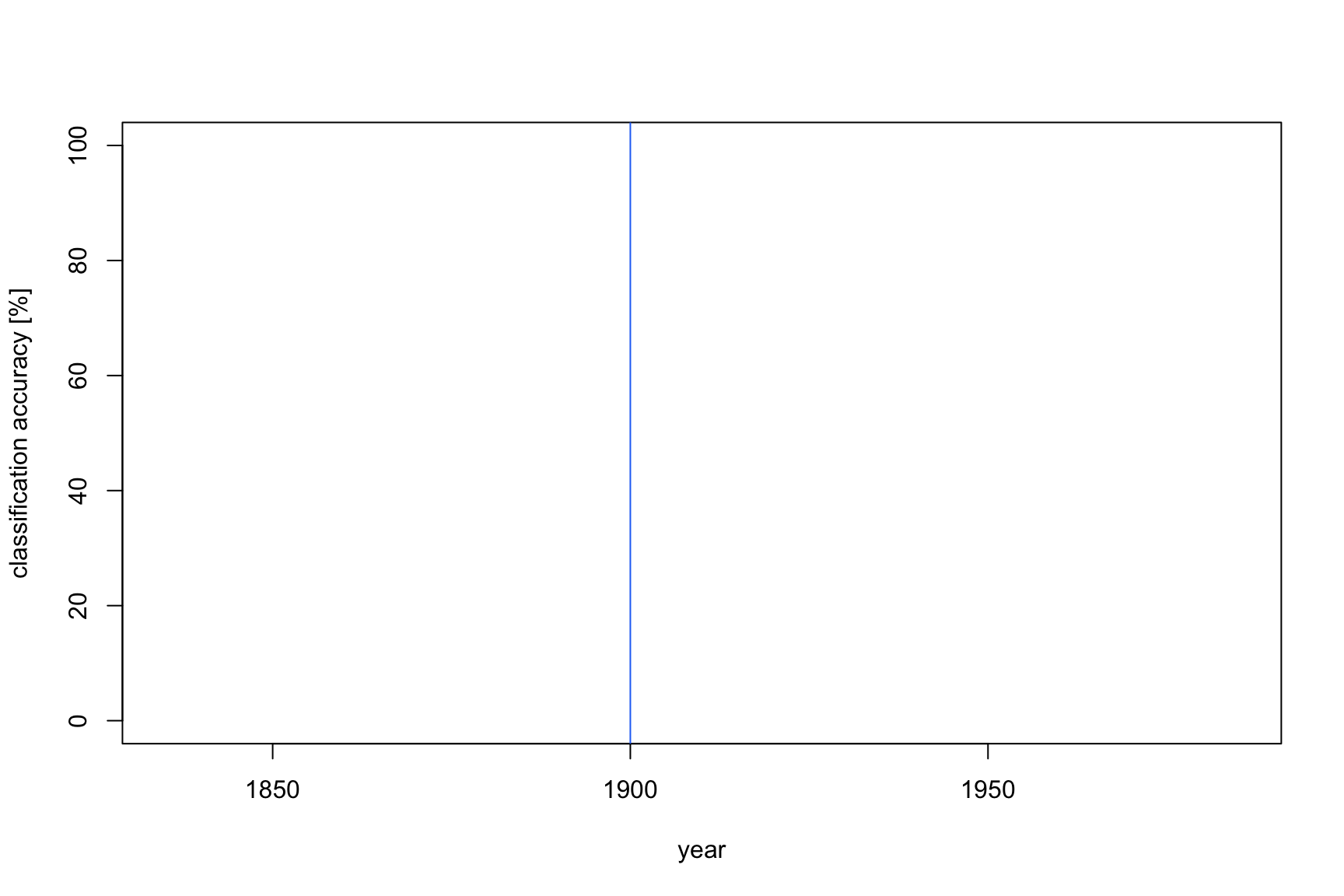 Procedure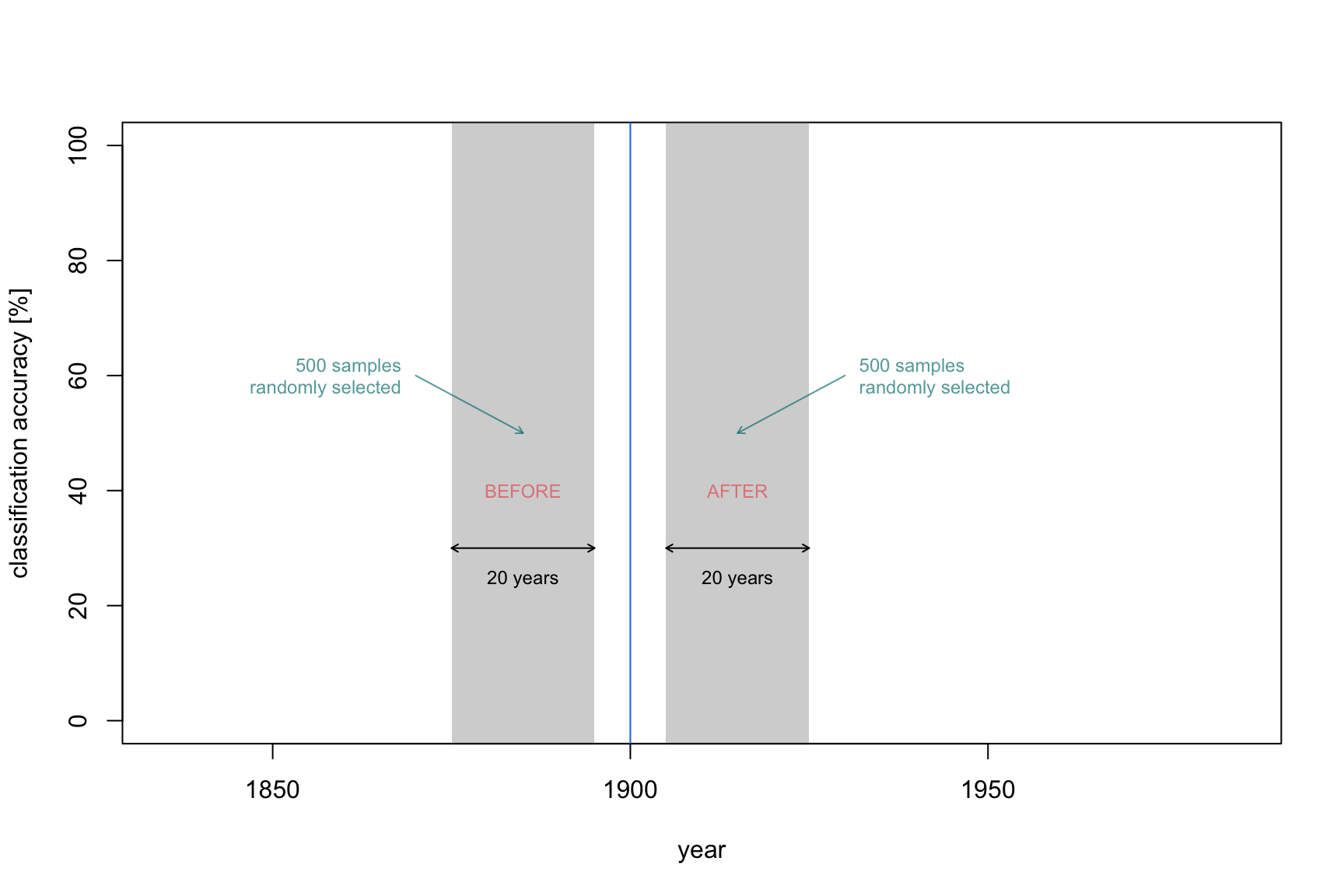 Procedure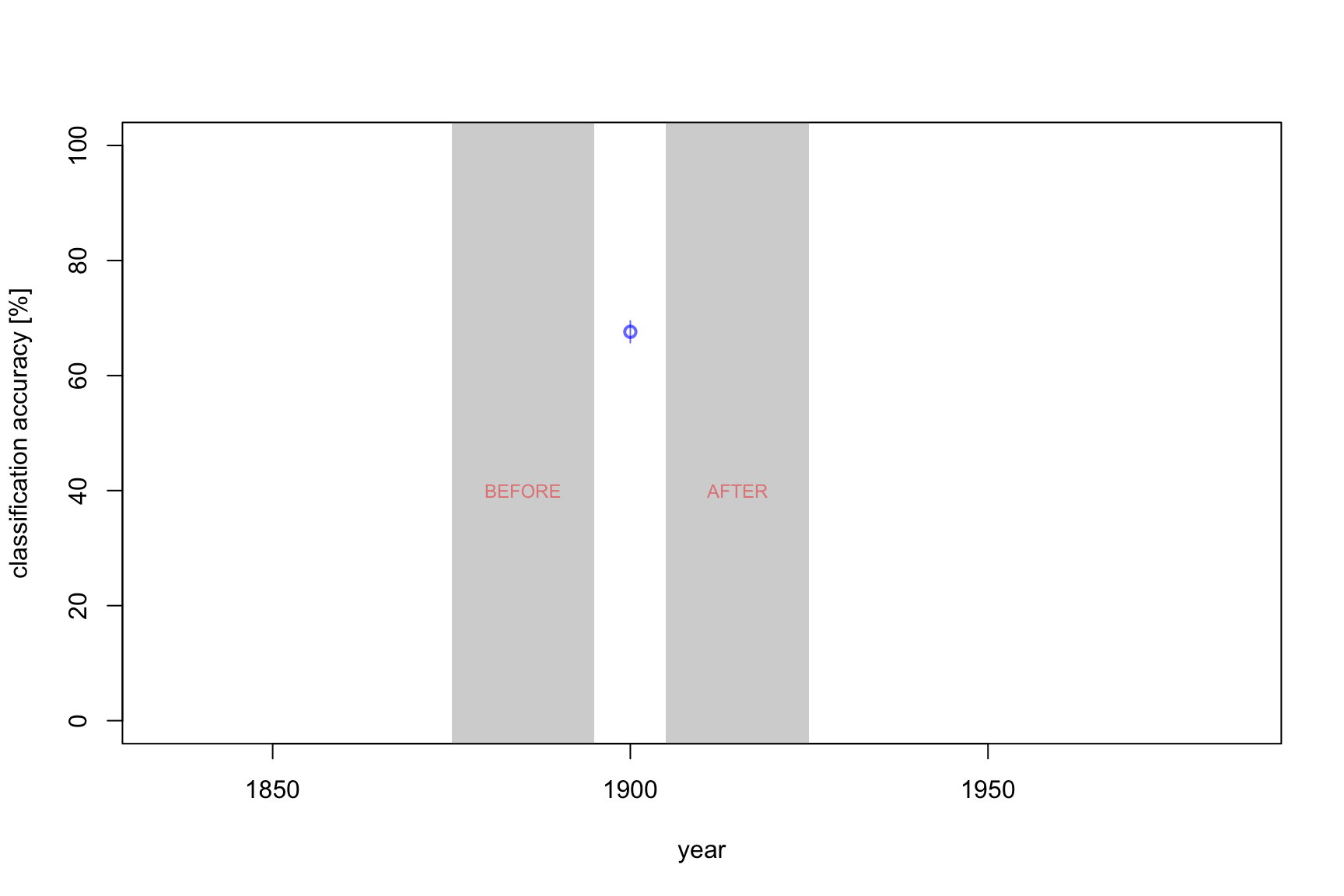 Procedure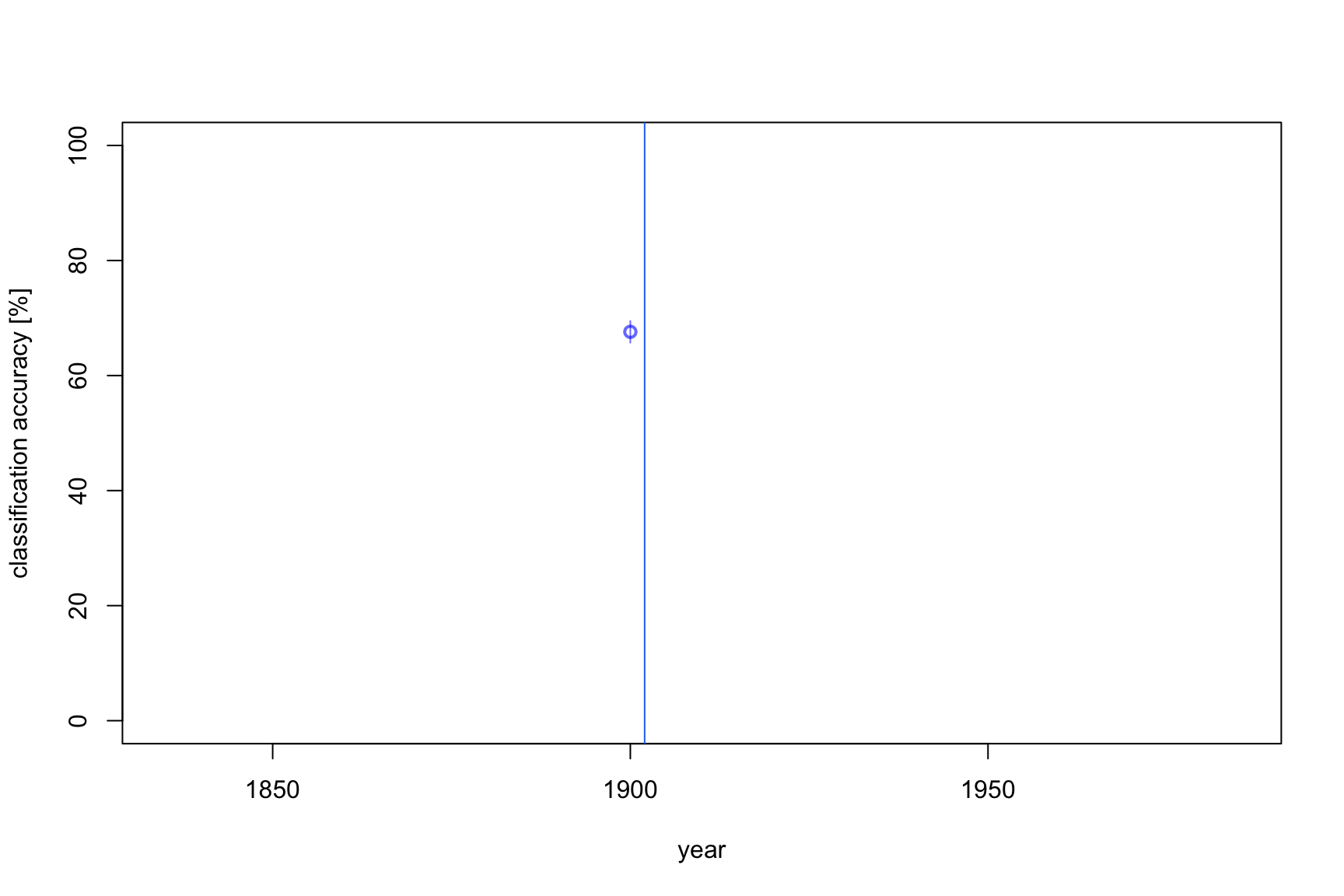 Procedure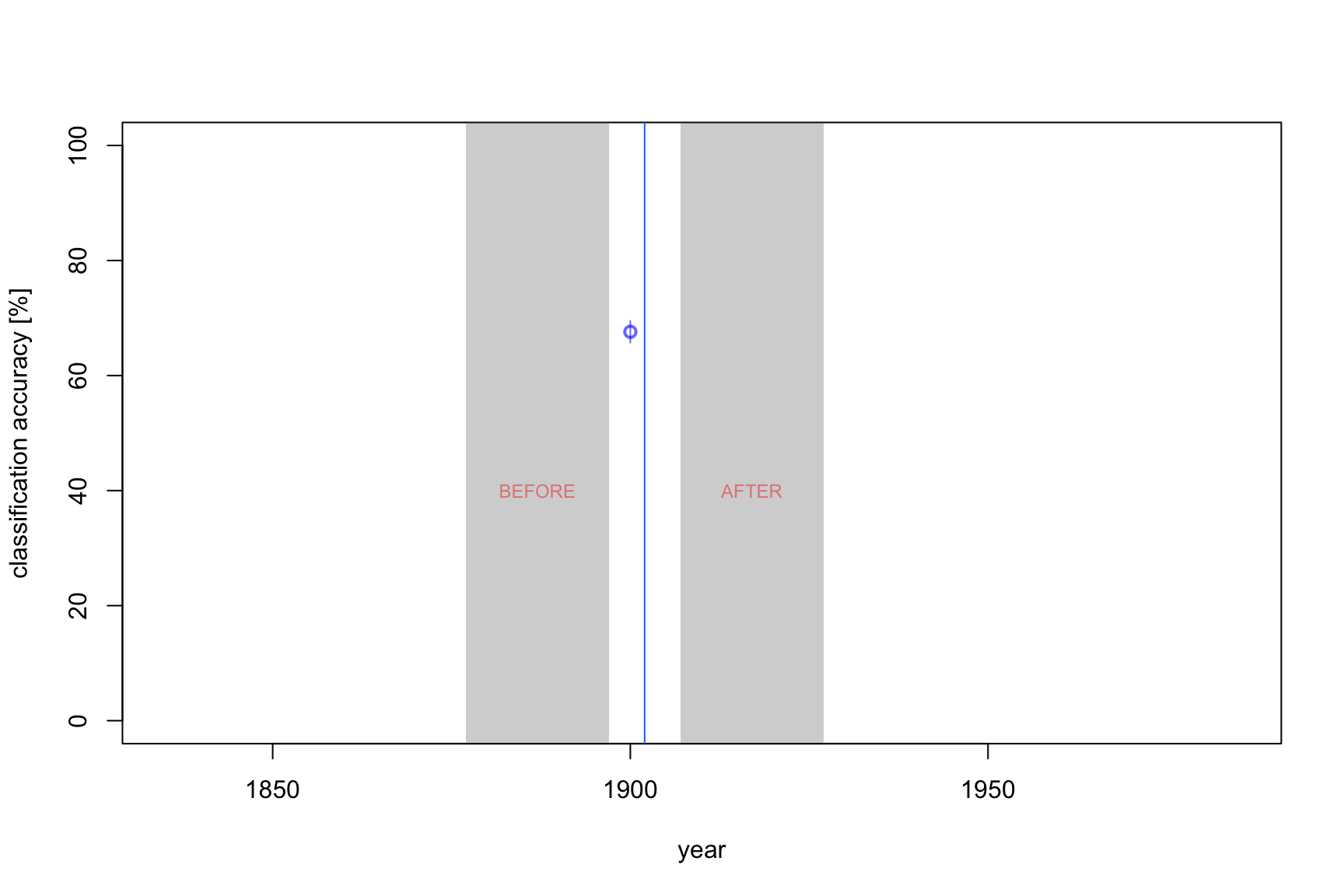 Procedure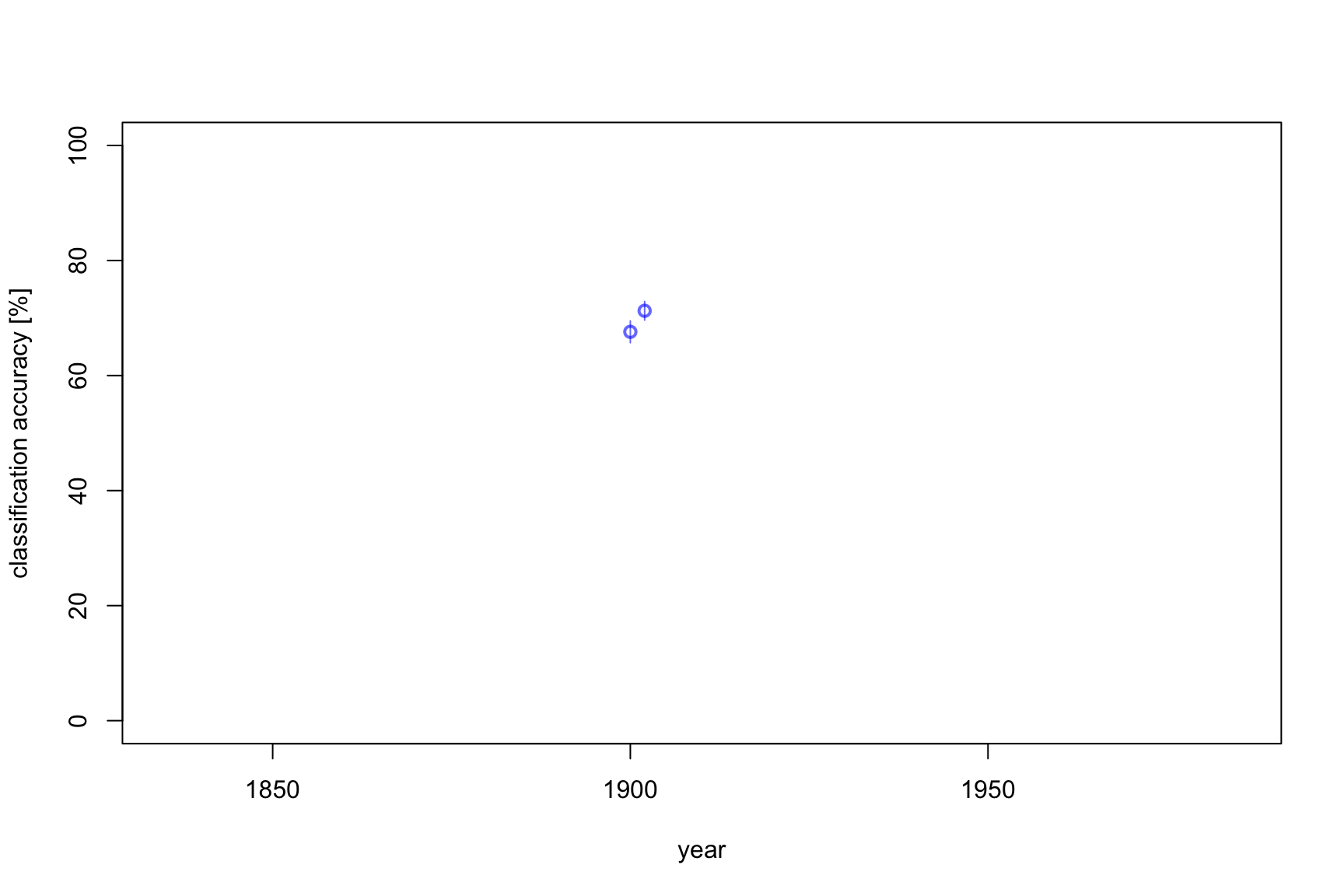 Procedure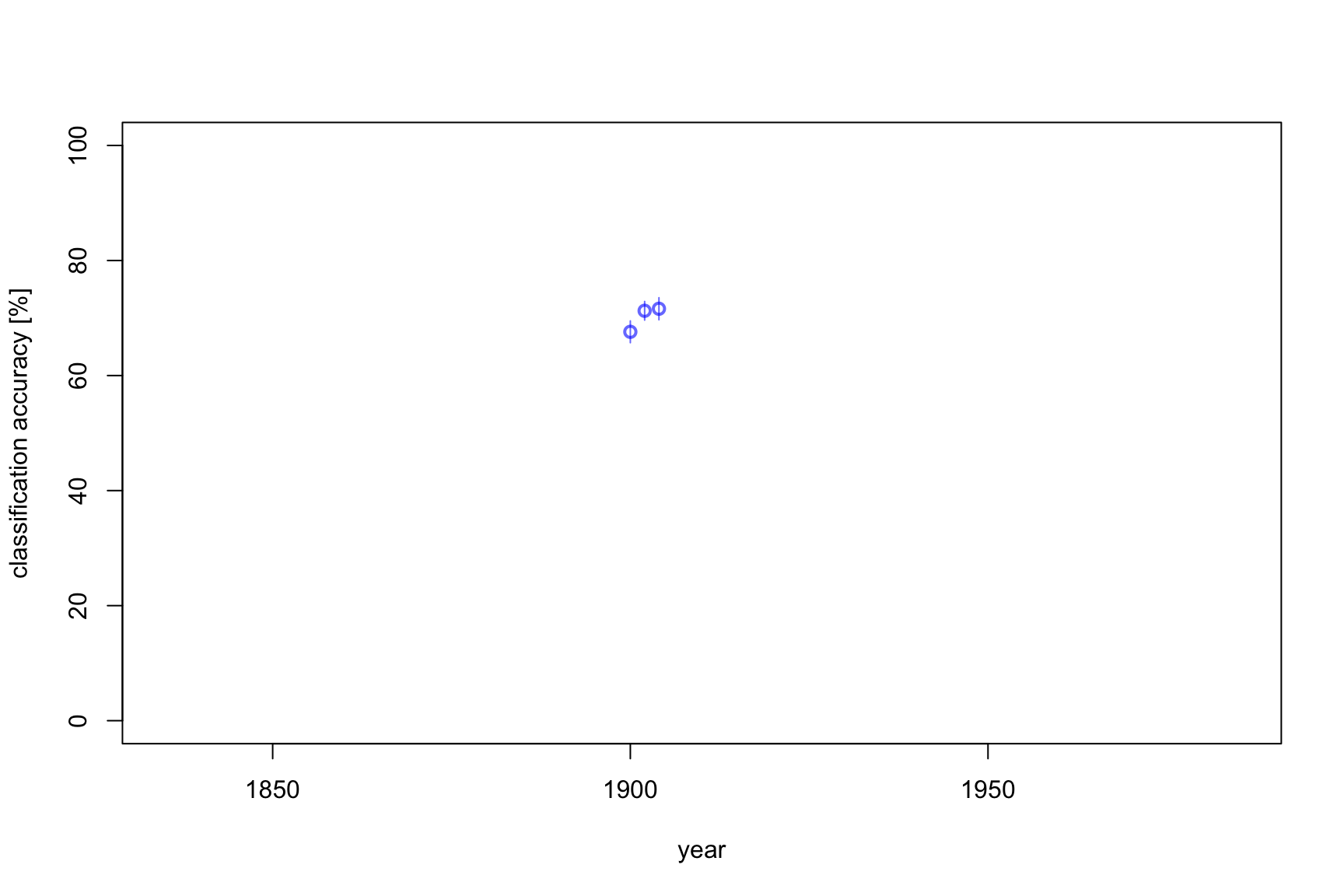 Procedure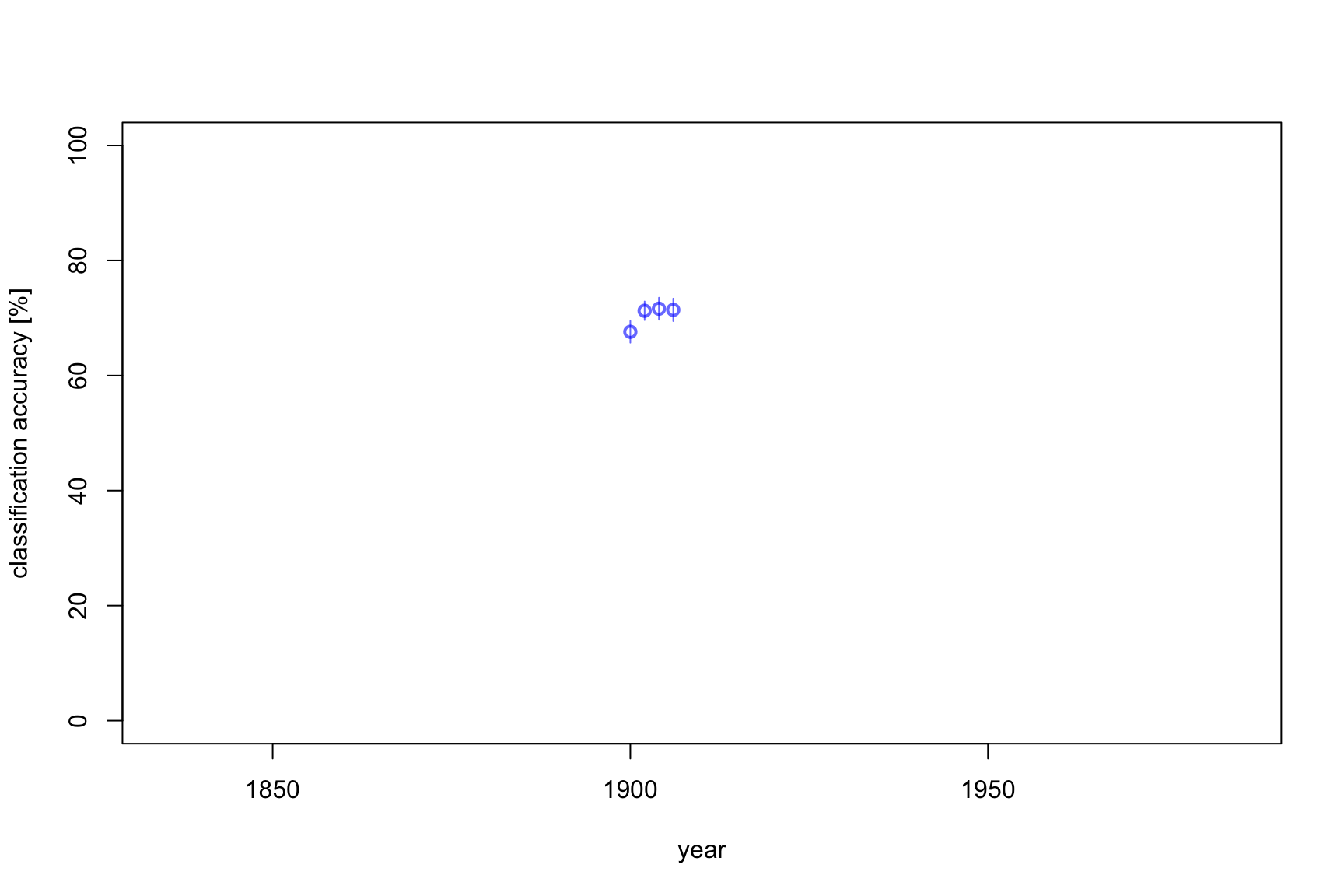 Accuracy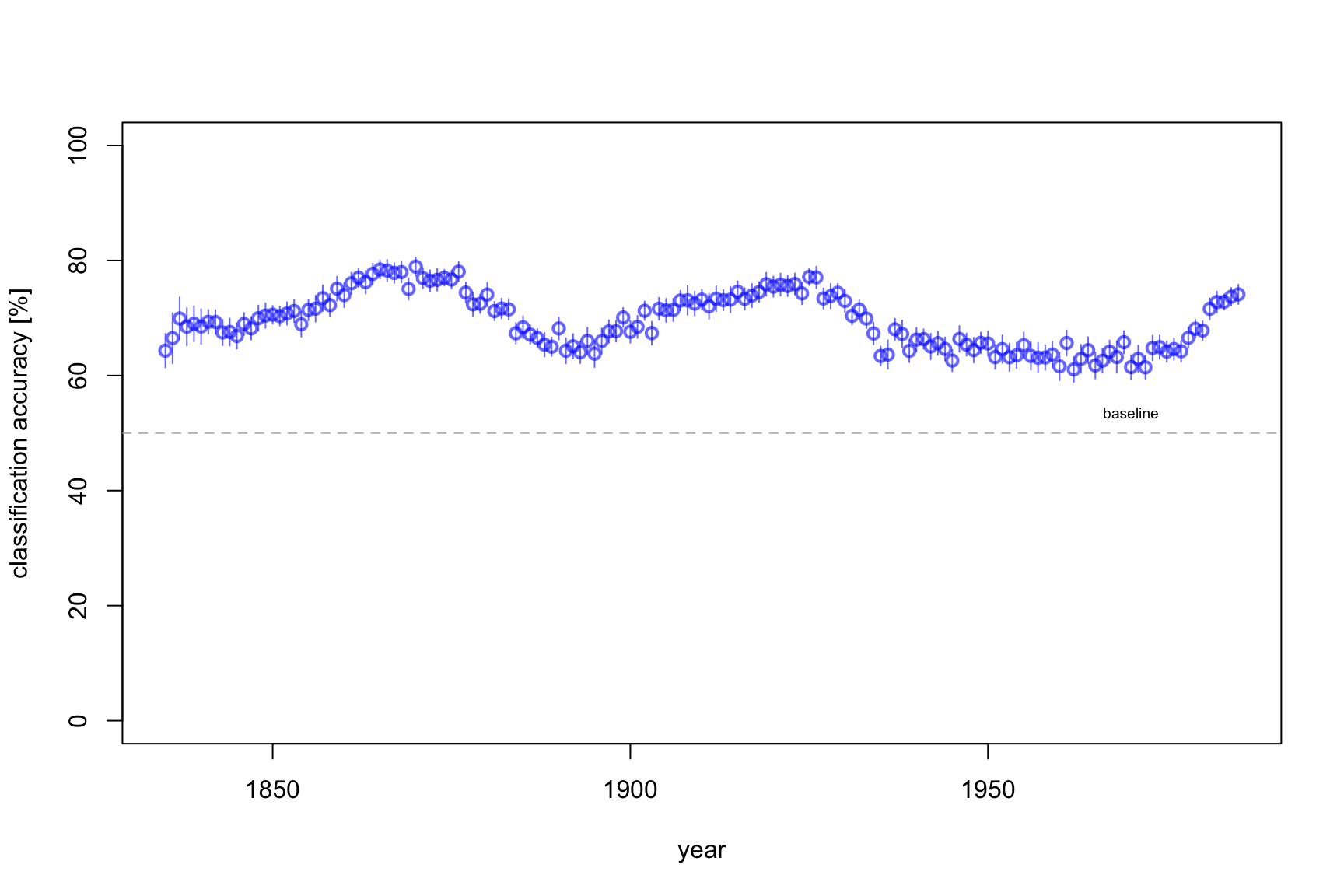 Why does the change periodically accelerate?
A naive assumption that the change can be linked to particular events in history and/or culture.
However, the impact of major historical breakthroughs on language cannot be rulled out.
Accuracy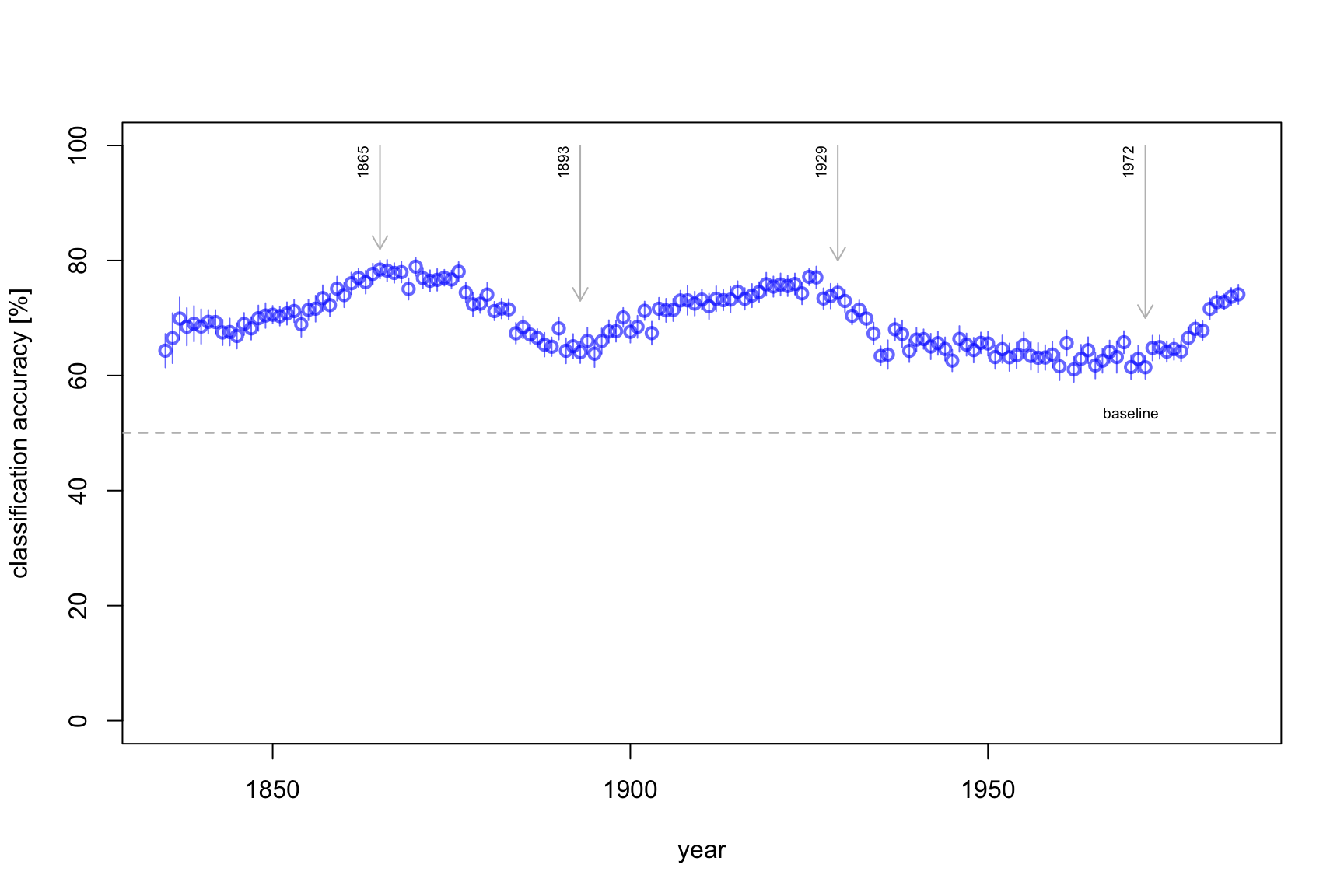 Distinctive features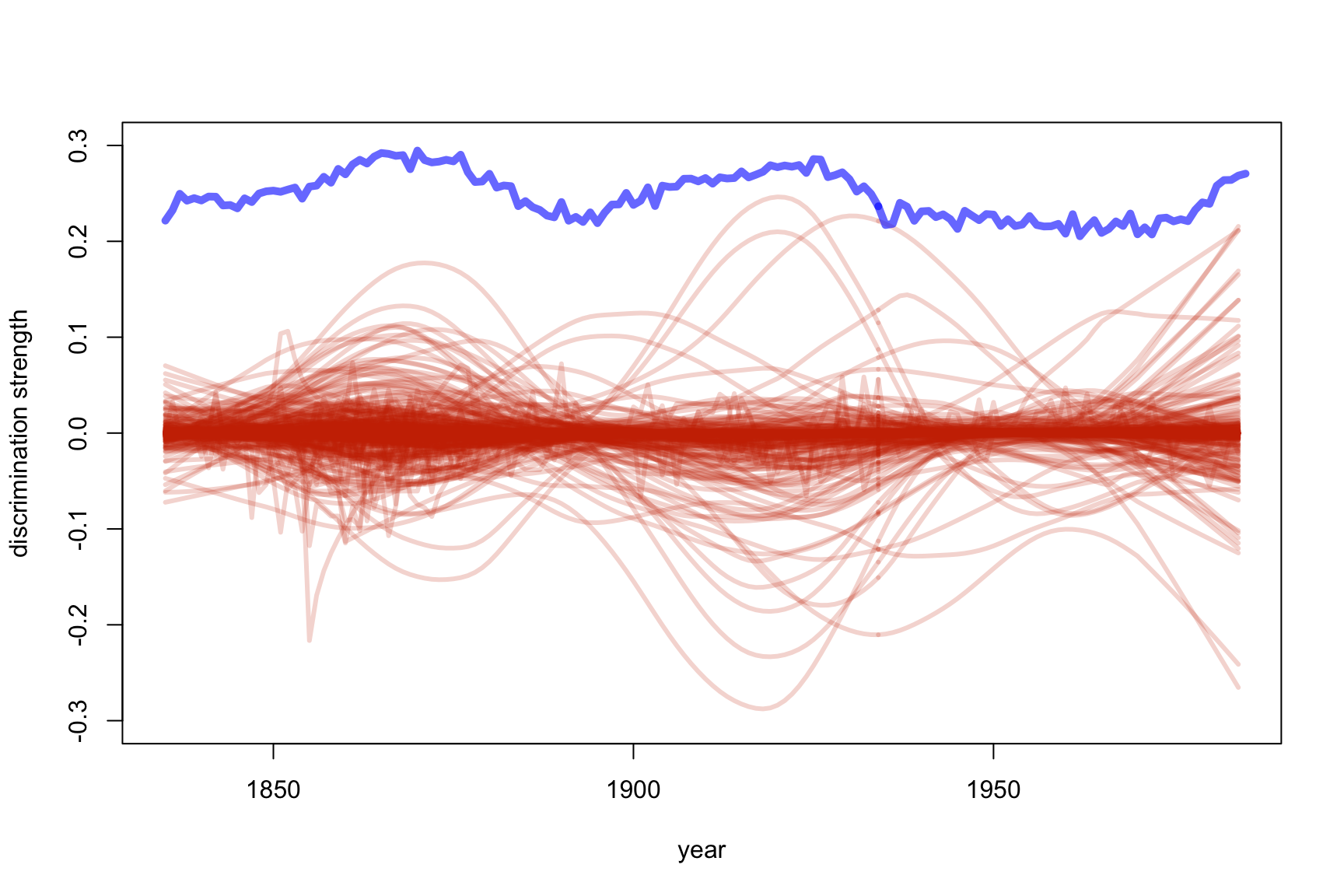 Distinctive features: the biggest variation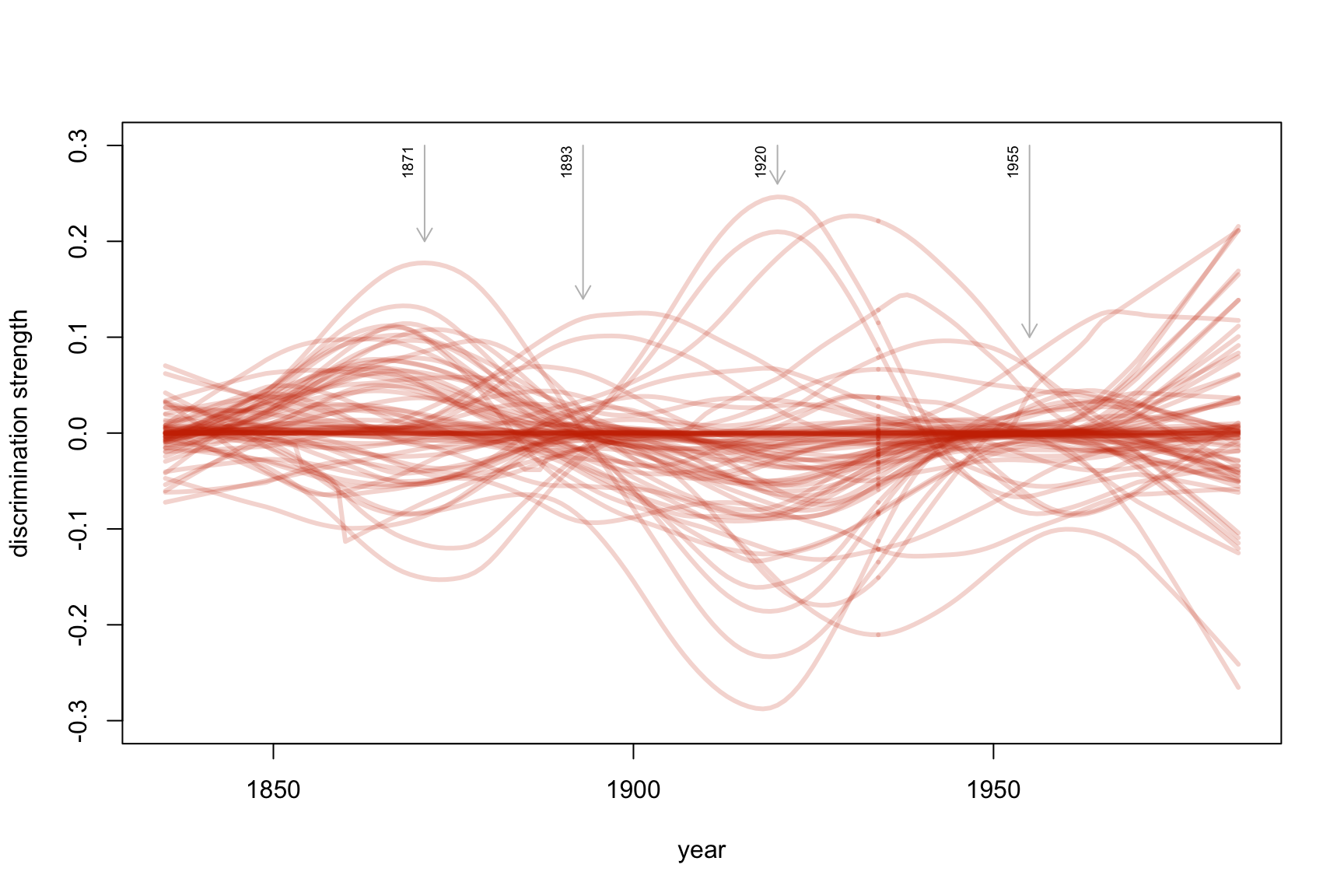 So, which words are they?
##  [1] "the"       "and"       "week"      "that"      "'s"       
##  [6] "last"      "is"        "be"        "of"        "it"       
## [11] "we"        "i"         "to"        "was"       "mr."      
## [16] "our"       "my"        "been"      "not"       "u.s."     
## [21] "you"       "new"       "upon"      "there"     "has"      
## [26] "says"      "war"       "york"      "this"      "n't"      
## [31] "will"      "s"         "which"     "for"       "had"      
## [36] "very"      "have"      "said"      "are"       "in"       
## [41] "city"      "made"      "me"        "a"         "president"
## [46] "her"       "us"        "she"       "his"       "by"       
## [51] "united"    "or"        "at"        "but"       "q!"       
## [56] "party"     "committee" "your"      "so"        "as"       
## [61] "street"    "today"     "men"       "would"     "with"     
## [66] "about"     "heart"     "do"        "any"       "'d"       
## [71] "out"       "all"       "if"        "great"     "army"     
## [76] "up"
Words that matter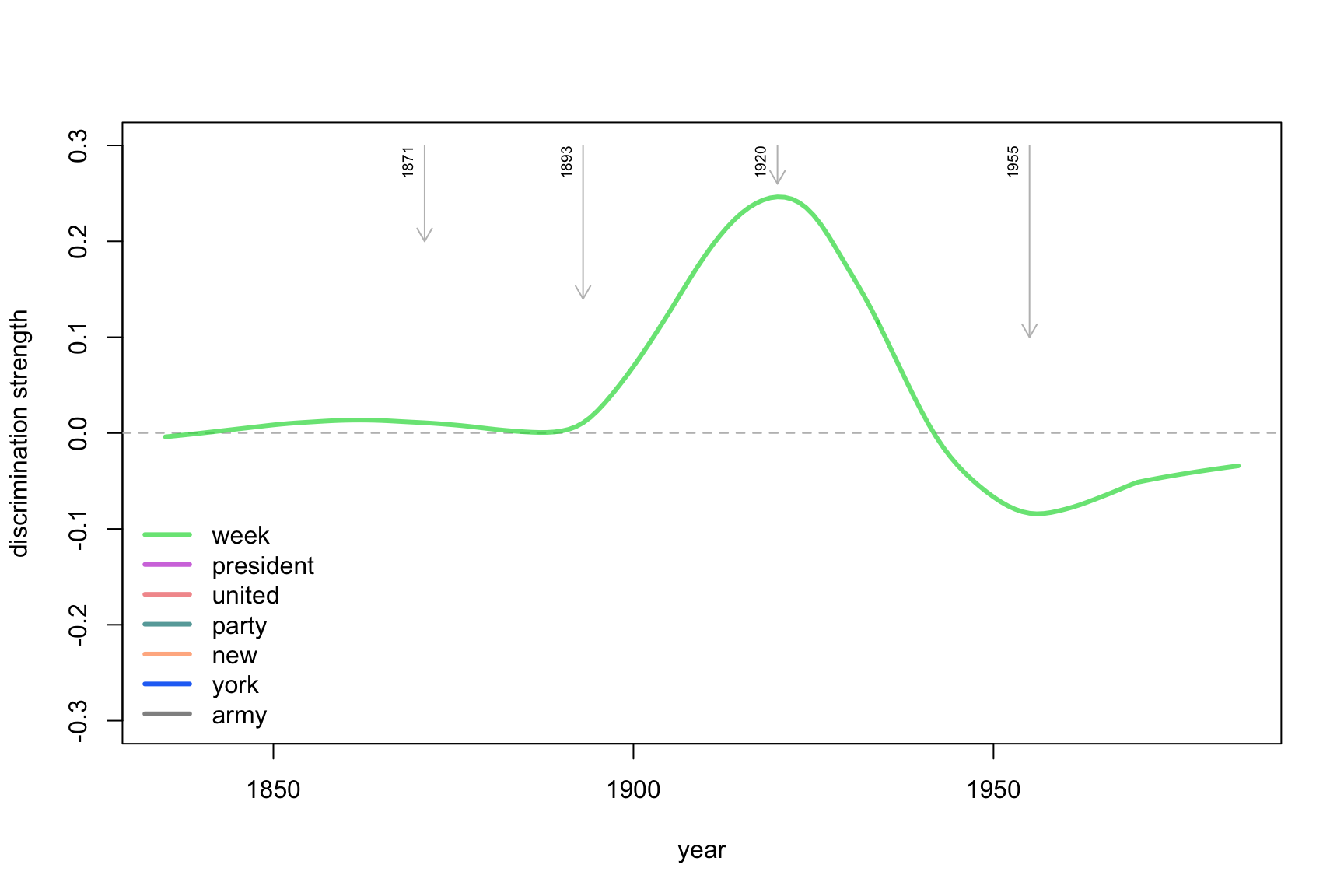 Words that matter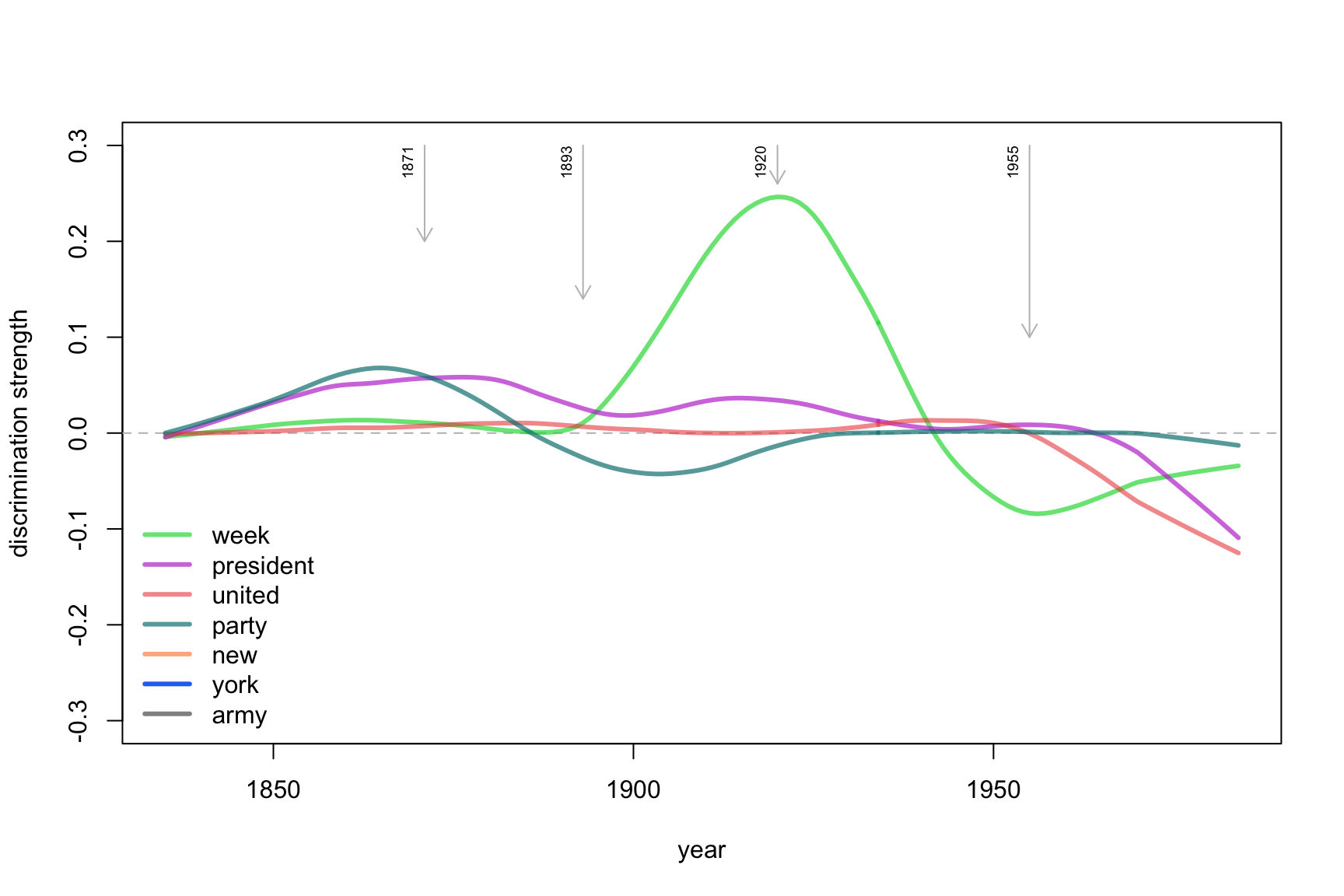 Words that matter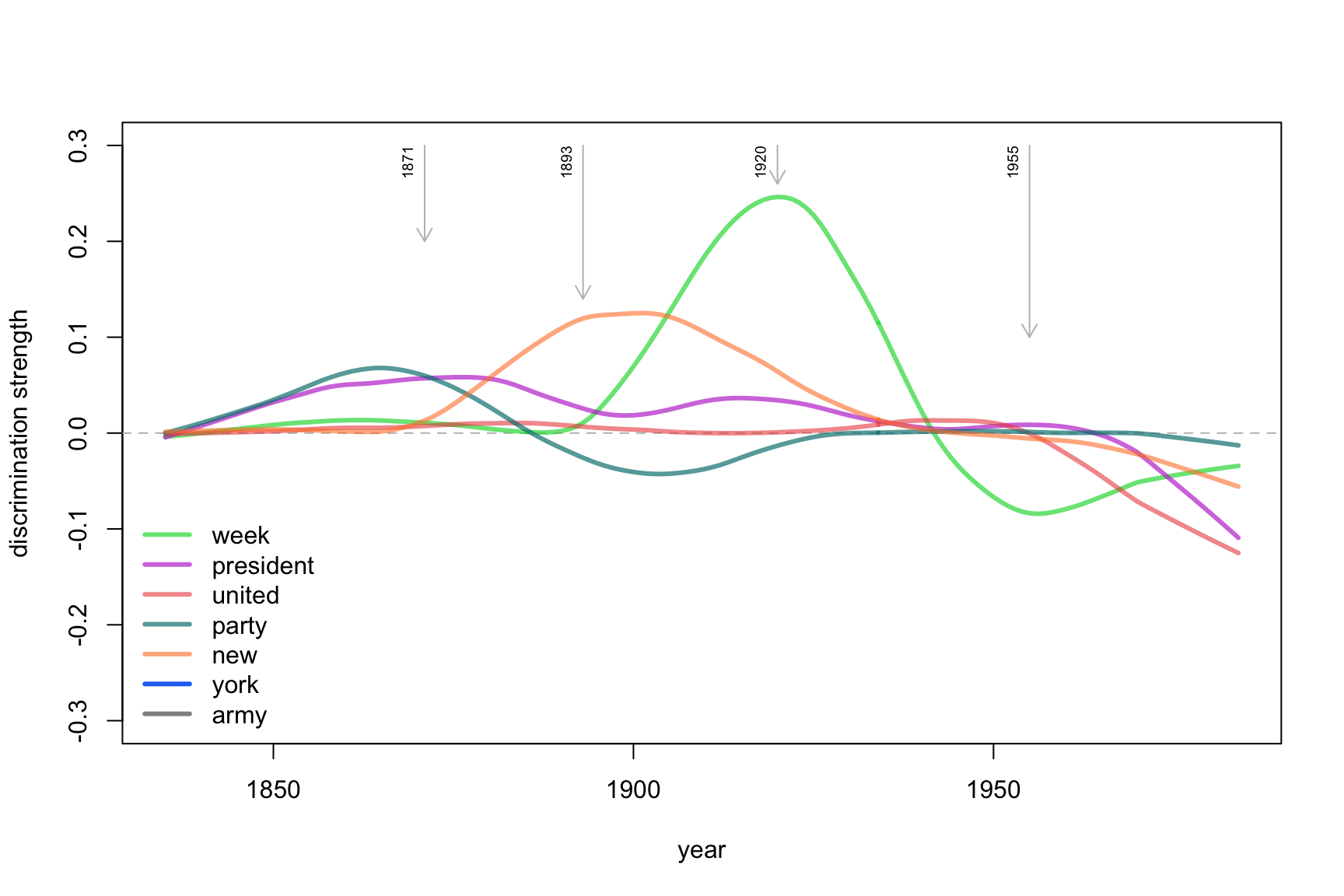 Words that matter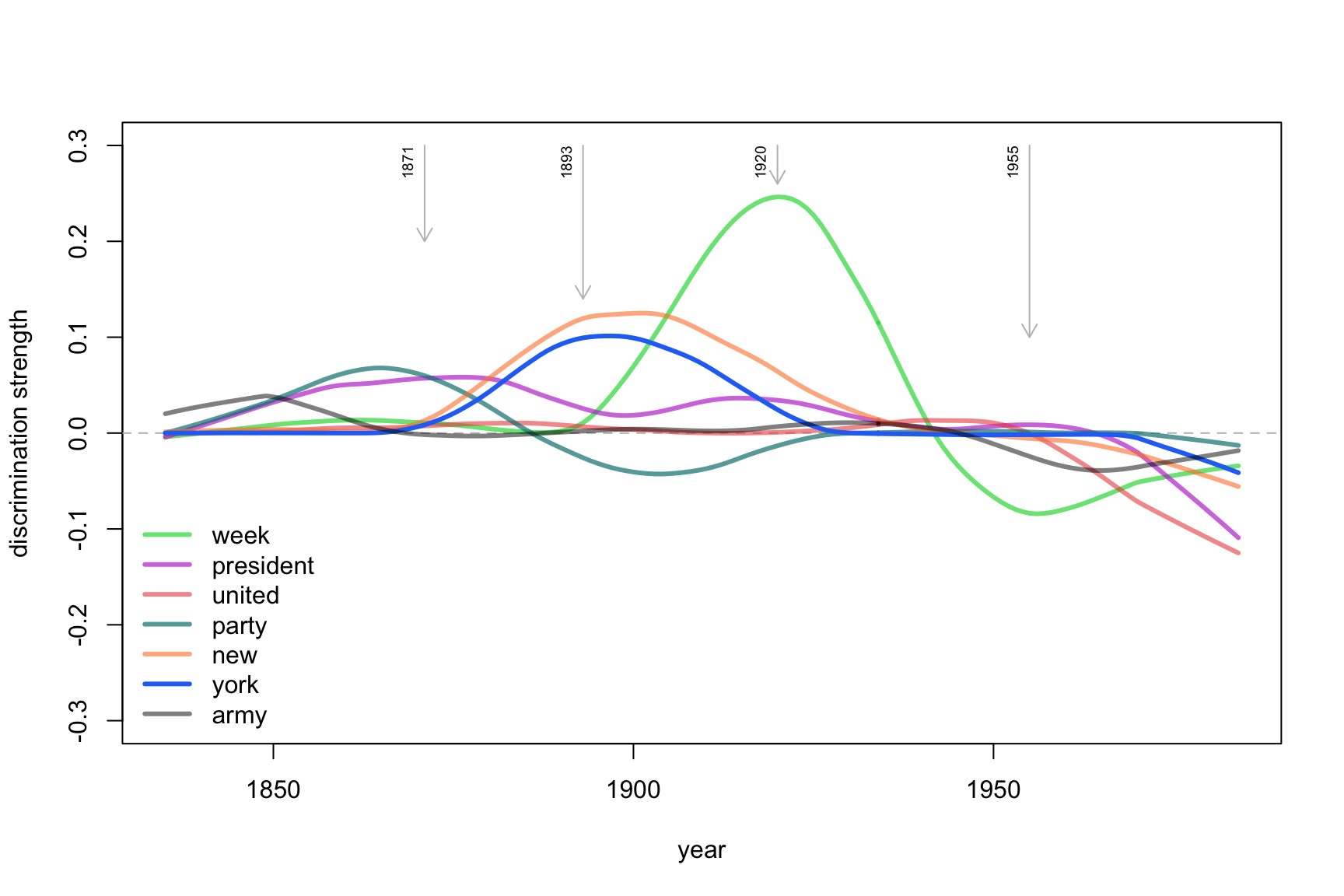 Function words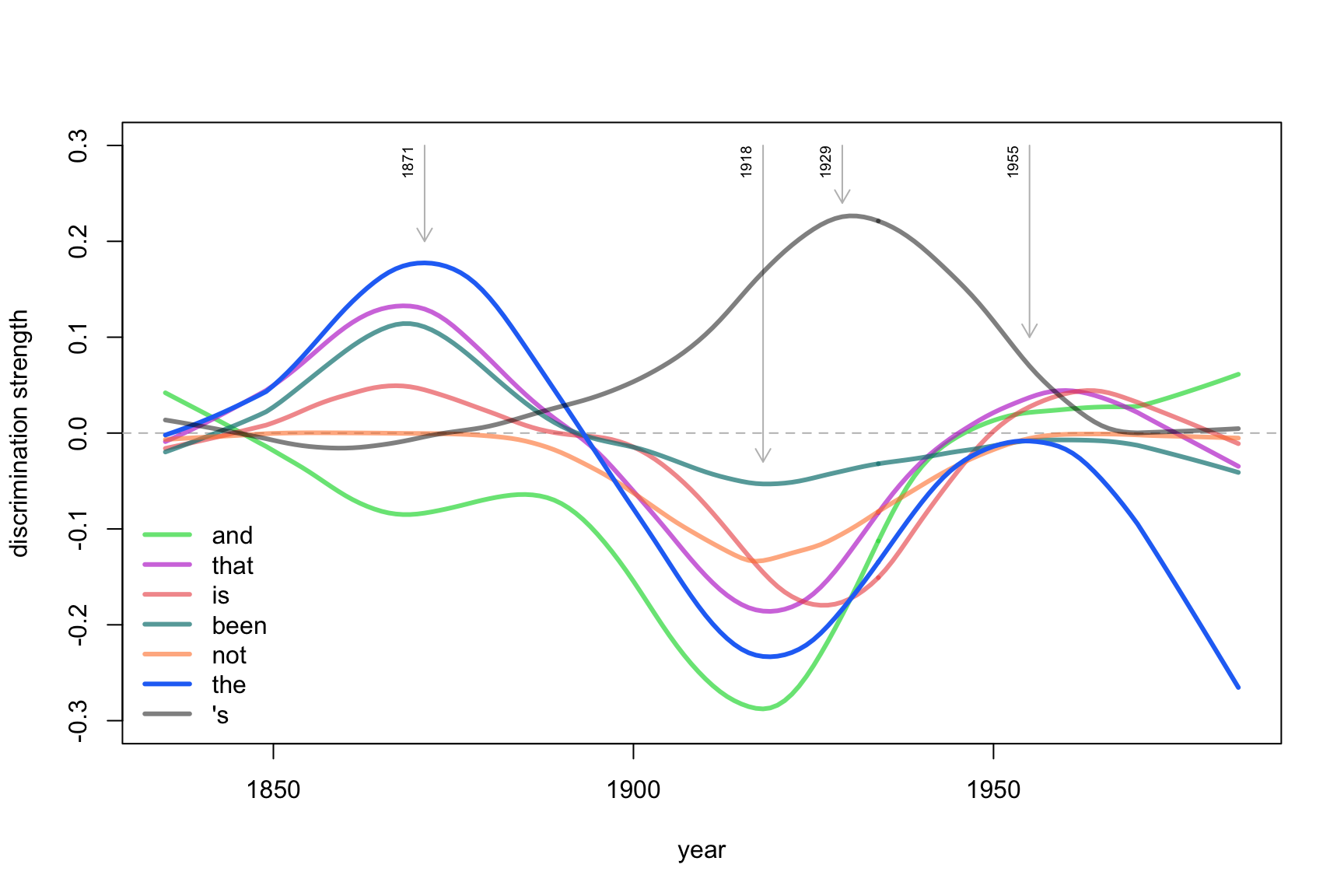 Words cannot simply "disappear"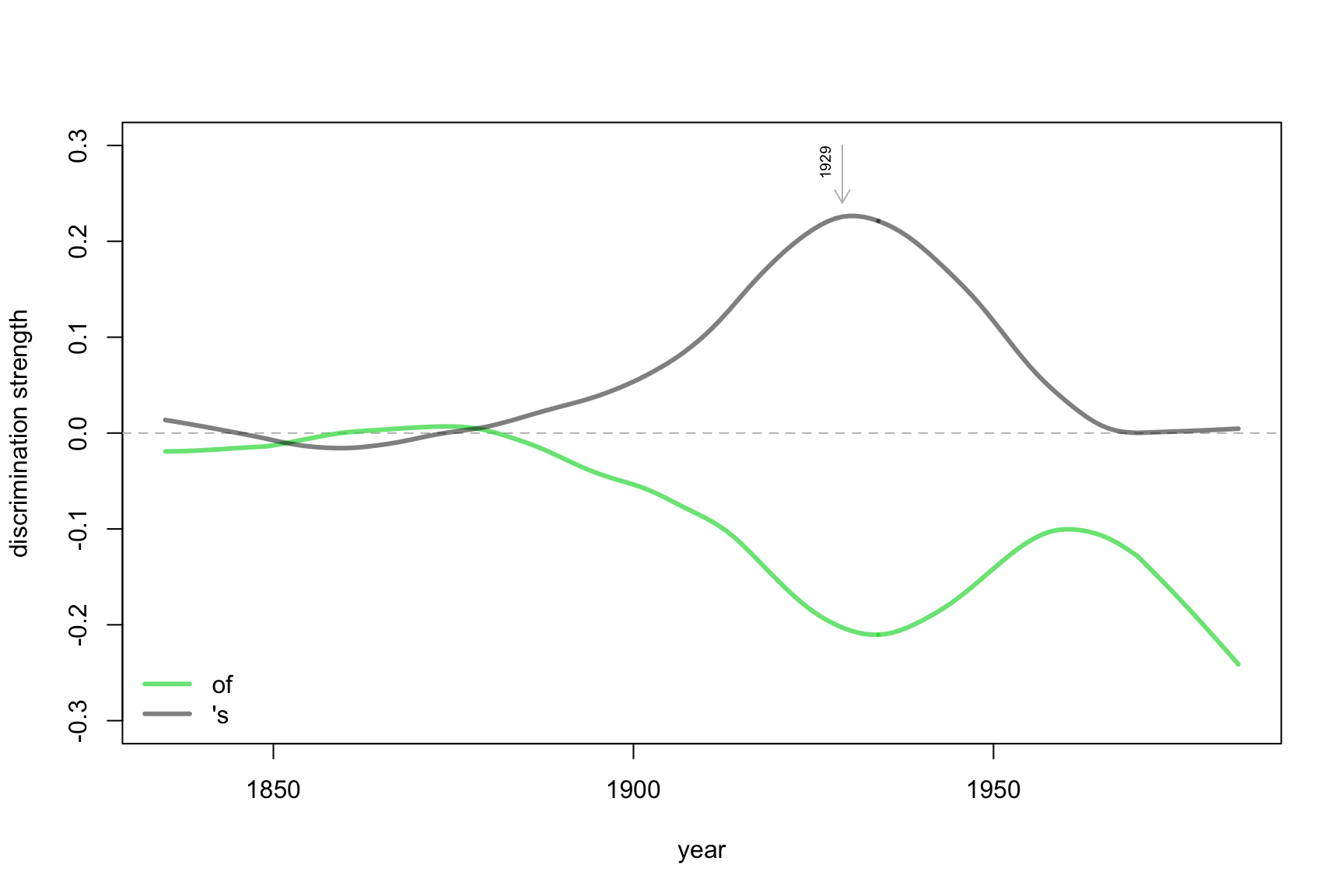 Conclusions
The language change seems to be a fluctuation of rapid and slow changes.
Numerous features responsible for the change, rather than few strong predictors.

unexpectedly many function words among the predictors
increasing power of "social" function words (personal pronouns)

Grand question: do we observe a language change, or a change in style? (e.g. a general taste of an epoch)
Thank you!
This research is part of project UMO-2013/11/B/HS2/02795, supported by Poland's National Science Centre.